Consultants
Ribas Associates consultant/trainers all have over twenty years of teaching and/or administrative experience in public and private schools. Their practical background is supported by a comprehensive knowledge of the latest findings in educational research. As a result, all programs contain the current, proven strategies of classroom teaching and administrator practice.
Click on the consultant's name for the consultant's biography.
William Ribas, Ph.D., President
Dr. Ribas has over 30 years experience in pre-K–12 education. Dr. Ribas consults to school districts on evaluating and improving their supervision and evaluation programs and also provides training and coaching for building-based and central office administrators in supervision and evaluation. Dr. Ribas also evaluates new teacher mentor and induction programs in school districts, having trained hundreds of mentor teachers and teachers in their first two years in a district.
Dr. Ribas taught elementary grades 2–5 and middle school grades 6–8. During that time he served as a teachers' association officer in the roles of grievance chair, negotiations chair and vice president. Dr. Ribas has been a curriculum coordinator, a vice principal, principal and a director of pupil personnel services. For seven years, he served as the assistant superintendent for personnel for the Brookline, Massachusetts, Public Schools with responsibility for the supervision and evaluation of teachers and administrators in grades Pre-K–12 and the recruitment, hiring, mentoring, and induction of all newly hired teachers. Throughout his career, Dr. Ribas personally evaluated or supervised the evaluation of over a thousand teachers, administrators, nurses, counselors, school librarians and other professional support staff and paraprofessionals.
Dr. Ribas is the author of six internationally recognized books:
Instructional Practices That Maximize Student Achievement: For Teachers, By Teachers
Low Performing Educators: Essential Skills for Teacher, School Clinician, and Administrator Supervision
Teacher Supervision and Evaluation That Works!
Inducting and Mentoring Teachers New to the District
Social Emotional Learning in the Classroom: A Practical Guide for Teacher
Social Emotional Learning in the Home: A Practical Guide for Integrating SEL Skills into Your Parenting
Carol Gregory, M.S.
Carol has 35 years of experience in teaching and administration. After beginning her teaching career in a private, residential treatment center for students with special needs in Pennsylvania, Carol has served as a teacher and an administrator in the Brookline, Westwood, and Northampton Massachusetts, Public Schools. During her time as a teacher she served as president of the teachers' association, grievance chairperson and a member of the negotiating team for both teachers and administrators. After completing five years as the vice principal in a K-8 school, she served as a middle school principal and director of human resources. During her tenure as principal, she and her staff successfully completed a self-study and was awarded NEASC accreditation. Carol most recently served as Assistant Superintendent in the Wellesley, Massachusetts, Public Schools. Her responsibilities in Wellesley included bargaining, human resources and long range planning.
In her various roles, Carol has been responsible for recruitment, hiring, and induction and mentoring of new teachers, as well as professional development and supervision and evaluation of professional staff. In addition to completing the University of Massachusetts' Dispute Resolution Program, she has experience with contract negotiations and conflict resolution in three different communities. During her career she has represented both labor and management at the bargaining table.
Bill Lupini, Ed. D.
Dr. Lupini has worked as a school superintendent for over 25 years, having held the position in Massachusetts, New Hampshire, and Pennsylvania, with the majority of that time spent with the Public Schools of Brookline and the Beverly Public Schools.  These experiences have taken place in cities, towns, and regional school districts, as well as career and technical schools and educational collaboratives.  He has also served as a Director of Curriculum and Instruction, Assistant High School Principal, Program Specialist with the New Jersey Department of Education, and a Marketing Education Teacher.
Bill served as President of the Massachusetts Association of School Superintendents (MASS) and the Minority Student Achievement Network (MSAN) Governing Board.  He was the 2015 Massachusetts "Superintendent of the Year" nominee. He has also served on several statewide working groups in Massachusetts, including the Special Commission on Education Collaboratives, the Commission on Achievement Gaps, and the Next Generation MCAS Procurement Review Team.
Dr. Lupini has had diverse experiences in negotiating and designing educator evaluation systems, having done so in four (4) different school systems.  He has a passion for leadership development, including coaching leaders in multiple school systems.  He has extensive experience utilizing facilitative leadership, tight coupling, and defined autonomy to improve the performance of leadership teams and relationships between central office and building principals.  In addition, he has led efforts to revamp special education services, including implementing cost saving measures while increasing services for students.
Bill teaches school law and other educational administration courses in several programs for aspiring administrators.  Bill holds a Doctor of Education degree in Educational Leadership and Administration from Lehigh University, a Master of Education degree in Leadership, Administration, and Supervision from Rider University, and a Bachelor of Science Degree in Marketing and Business Education from Indiana University of Pennsylvania.
Nadene B. Stein, Ph.D.
Nadene Stein began working for the Waltham Public Schools in 2001, when she was hired as the Principal of Northeast Elementary School. She began her journey as an educational leader over 20 years ago as a principal at a residential program for middle and high school-age adolescents with social, emotional, behavioral and learning difficulties. After leaving Wayside Union Academy, she worked as an Assistant Principal at the Fuller Elementary School in Gloucester. Dr. Stein has been the Administrator of Pupil Personnel Services for the Waltham Public Schools since July, 2015. In July, 2021, Dr. Stein was appointed the Assistant Superintendent for Pupil Services for the Waltham Public Schools. With each professional move, Dr. Stein has worked to build and develop opportunities where teachers and students flourish as leaders and learners.
Dr. Stein has earned a B. A. in English from Boston University (1984); an M.Ed. in Elementary Education from Boston University (1986); an M.Ed. in Special Education with a Specialization in the Transition from School to Adult Life from the University of Massachusetts, Boston (1994); a C.A.G.S. in Educational Leadership from the University of Massachusetts, Boston (1998) and a Ph.D. in Educational Studies with a Specialization in Educational Leadership from Lesley University (2012). Her dissertation is titled, "The Role of Elementary School Principals Supporting Teachers in The Instruction of Reading for English Language Learners." She is currently an adjunct professor at Lesley University in the Special Education Division. She is a trainer for Crisis Prevention Institute and has been a RETELL (Rethinking Equity and Teaching for English Language Learners) Instructor for Massachusetts Department of Elementary and Secondary Education and.
An active member of the Waltham community, Dr. Stein is the President of both the Board of Directors of Healthy Waltham and the Waltham Land Trust. She was recently elected a Co-Vice-Chair of the Waltham Democratic City Committee. She also serves on the Advisory Boards of the Charles River Community Health Center and the Waltham Family School. A favorite activity of Dr. Stein's is playing the baritone horn with the Waltham High School Band and the Harvard Summer Pops Band. When not working, volunteering or making music, she enjoys spending time with family, her two Siamese cats and friends, reading, knitting and gardening.
Cyndy Taymore C.A.G.S.
Cyndy Taymore has worked in the field of education in multiple teaching and administrative roles. Her background in education includes administrative positions K-12 in general education, special education, and alternative education as well as teaching at the middle school and high school levels (science and English).   Ms. Taymore recently retired as Superintendent of Schools in Melrose, Massachusetts.  Previously, she was the Assistant Superintendent/Director of Special Education in Bedford, Massachusetts. Her experience in education includes leading systemic change, developing responsive general education and special education programs, and creating professional cultures rooted in continuous improvement.
Recently, Ms. Taymore has served in interim positions.  She was the Interim Executive Director of the EDCO Collaborative for two years.  During that time, she facilitated the dissolution of the collaborative following 50 years of service to 16 communities in Massachusetts.  More recently, she was the Interim Special Education Director in Billerica, Massachusetts.  Additionally, Ms. Taymore provides professional development to districts in Personalized Learning, Universal Design for Learning, Tiered Systems of Support, Staff Supervision and Evaluation, and high leverage research-based teaching strategies.  Ms. Taymore has degrees from American University, Emerson College, and University of Massachusetts-Boston.8/
Aida Maria Ramos, Ed.D.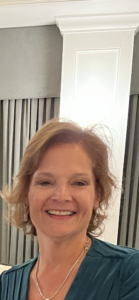 Dr. Ramos has worked as a school and district administrator for over 25 years, having held the positions of Executive Director in Cambridge Public Schools, Director of Student Services in Lincoln-Sudbury Regional High School. Prior to that she was an Assistant Program Director for Teaching and Learning, an Assistant Principal, an Evaluation Team Leader and a Teacher in the Boston Public Schools. The majority of her career has focused on supervising and managing Special Education and General Education staff. While in Cambridge, she was part of the Minority Student Achievement Network administrative team and she has participated in training and attended conferences focused on Implicit Biases, a topic close to her heart.
As a Student Services Administrator she evaluated different Special Education Programs, developed new interventions for struggling students and established a new Public Day Program to support students' needs. In addition, Dr. Ramos has managed and supervised alternative programs, school and clinical counselors, nurses, English Language Learners teachers and interventionists.
Dr. Ramos professional career also includes teaching Special Education Law and Regulations at Cambridge College and serving as a consultant and staff mentor.  In her previous consulting work she had the opportunity to travel to other States to review districts' programs and curriculum which included cities, towns, suburbs and rural areas. Aida also participated in a China-United States Administrators Exchange where she visited schools and met Department of Education members in Beijing, Shanghay and Xion.
Dr. Ramos' experiences have allowed her to work with different populations of students and socio-economic communities. In her different capacities she has been responsible for developing and implementing Title VI and Title IX processes and protocols.
Dr. Ramos has participated as an outside evaluator reviewing several Tiered Focused Monitoring Systems, including Special Education and Civil Rights in a district other than her own.
Dr. Ramos holds a Doctor of Education degree in Educational Leadership and Administration from Boston College, a Master of Education degree in Leadership, Administration, and Supervision from University of Massachusetts, Boston, and a Bachelor of Education from the University of Puerto Rico, with a minor in Special Education.
Elayne Gumlaw, M.Ed.
Elayne has 30 years of experience in teaching and administration. She has taught at both the elementary and middle school levels and has also served as English Department Chair and Team Leader. Her administrative experiences include positions as middle school Vice Principal and elementary Principal, and currently, she is the pre-K to 12 Director of Curriculum for the West Springfield Public Schools. Elayne also serves on the Westfield State College Steering Committee for the CENTER for Teacher Development. Elayne's expertise includes brain-based instructional strategies, application of graphic facilitation in meeting planning, curriculum mapping, teaching in the standards-based classroom and strength-based coaching. She has facilitated numerous teachers' workshops on topics such as positive classroom management, effective teaching, transitioning to middle schooling, and curriculum mapping.
Cynthia Marchand, M.S.
Cynthia began her career in education 37 years ago. Thirty-three of these years were in the Newton, MA, Public Schools, first as a teacher and then in administrative roles. As Mentor Director in Newton, she sought to support and retain new staff while also energizing and affirming the expertise of veterans. Later, as an Elementary Principal for 15 years, she was influential in both curriculum and staff development within the district. Her expertise focused particularly in literacy and a standards-based educational model. As an educational leader, she focused on refining practice through embedded professional development, consistency of focus, and distributive leadership. She believed in actively engaging students in their learning through self-reflection, and goal setting. Cynthia's recent role was that of Assistant Superintendent in Burlington, MA. As Assistant Superintendent, she implemented new initiatives as she focused on Global Education, Literacy across the curriculum, and coaching models. Through math coaches, math tutors, and reading specialists at the elementary level, she worked to deepen content knowledge and build capacity among staff. At the secondary level, initiatives included developing and offering dual certification courses through collaboration with local colleges, and the creation of a Global Competency Certificate. Cynthia also continued to implement and support other curriculum and professional development efforts to broaden World Language, integrate global studies, and develop a senior capstone project. Cynthia received a B.S.in Elementary Education/Psychology from Skidmore College and an M.S. in Education from Wheelock College. She has done additional post-graduate work in Education Administration at Boston College.
Paul B. Ash, Ph.D.
Dr. Paul Ash recently retired as the Superintendent of Schools in Lexington, Massachusetts after ten years. During his 42-year career, Paul has held a wide range of school leadership roles: Superintendent of Schools, Westwood, MA; Assistant Superintendent for Personnel, Finance, and Administration, Wellesley, MA; Chair of the Legislation Committee, Massachusetts Association of School Superintendents, President and Negotiations Chair, Dover-Sherborn Teachers Association, Dover, MA; President of the Massachusetts Association of School Personnel Administrators, and Member of the Newton School Committee, Newton, MA.
Paul is a recognized expert at the state and national level on closing achievement gaps for minority, special education, and low-income students (three podcasts, https://edtrust.org/extraordinary-districts/), human resources/labor relations, financial operations, and professional development. In 2010, the national newspaper Education Week highlighted Lexington's professional development program as one of six national models on how professional learning can be used to improve student learning and teacher innovation. In 2015, his leadership in the area of professional development was further highlighted by the Massachusetts Department of Elementary and Secondary Education (http://www.doe.mass.edu/pd/casestudies/LPS-study.pdf).
Paul is the co-author of the highly acclaimed book School Systems That Learn: Improving Professional Practice, Overcoming Obstacles, and Diffusing Innovation. The book focuses on how any school district can raise academic achievement for all students by creating an adult learning organization based on trust, collaboration in all directions, capacity building and leadership at all levels.
Workshops offered by Paul Ash:
How to Build High Performance Teams and Design Effective Meetings
Effective Feedback is at Heart of Great Coaches and Instructional Leaders
Close Achievement Gaps for Special Education, Minority and Poverty Students
The Four Right Drivers of Change and Whole School/School System Change (based on my book School Systems that Learn: Improving Professional Practice and Student Learning)
How You Can Make Your Meetings More Engaging and Effective
Build Strong School Cultures That Improves Morale, and Strategies to Reduce Conflict
How to Supervise and Evaluate the Unsatisfactory and Needs Improvement Teacher
Strategies for Motivating the Low-Motivation Learner That Every Teacher Should Use
So You Want, Or May Want, To Be A Superintendent
How Teachers Can Increase Student Engagement With Low Income/Poverty Students
Executive Coaching:
In the private sector, even the best leaders receive coaching from expert practitioners who can help them enter a new job, develop a strategic plan, build new teams, and overcome major obstacles. As your coach, Dr. Ash can help school you more effectively lead your school systems and get results. Currently, Dr. Ash is coaching principals and central office administrators in multiple school systems.
Paul is a high-energy consultant who is ready to help school and district leaders improve student learning, leadership and professional relationships.
Lexington Instilling a Growth Mindset from Ribas Associates & Publications on Vimeo.
Victoria Greer, Ph.D.
Dr. Greer began her career as a special education teacher in Nashville, TN. She has served as a teacher, instructional coach, and district leader in the two largest school districts in Tennessee. She has also been recognized for the work she led in coordinating after school and summer programs in underserved communities in Nashville. In 2013, she was afforded the opportunity to become a leader in one of the most progressive school districts in the nation.
As a standout leader, Dr. Greer has implemented the continuous improvement model to create educational structures focused on closing the achievement and opportunity gaps for students. She is a calculated risk-taker with deep knowledge and skills in leadership development for principals and teachers, gifted education, Universal Design for Learning and Special Education.
Dr. Greer's core values of integrity, service and commitment sets her apart as a top visionary leader amongst administrators, teachers, students and families. In 2016, Dr. Greer was appointed to the Advisory Council for the Center for Digital Education. She was also nominated for the Visions of the Community Award in 2015 and was named Cambridge's Who's Who Amongst Professionals and Executives in 2010.
Presently, Dr. Greer serves as the Assistant Superintendent of Student Services for Cambridge Public Schools in Massachusetts. She just completed the first of several white papers with the Center for Digital Education entitled "Making Blended Work." She is a co-author of the Ribas Associates book, Instructional Practices That Maximize Student Achievement: By Teachers, For Teachers.
Jane Hardin, M.Ed.
Jane Hardin began her career as a public school teacher teaching both general education and special education. During her time as a resource room teacher, her program was selected as an exemplary model by the National Council for Exceptional Children. For 23 years, Jane was a member of the Simmons College Faculty, supervising and training student teachers and interns who were entering the field of special education. In addition, she has served as a consultant for a variety of school systems both locally and nationally and was a board member of the Massachusetts Council for Exceptional Children. She also served as Vice Chair of the MA Architectural Access Board and is currently a member of the Tri County Regional Vocational School Committee. Jane is also a published author, co-authoring two books dealing with SEL.
Jane's B.A. is in general education and she has a M.Ed. in Teacher of Children with Special Needs. Jane's areas of training and consultation include Response to Intervention, Classroom and Behavior Management, The Changing Face and Needs of the Student with ASD, Teaching Students with Emotional and Behavioral Issues, How Anxiety and Trauma Impacts the Learning Process, What Educators Need to Know About TBI. Implicit and Unconscious Bias.
Karen Dodd Antonelli, M.Ed.
Karen Antonelli is a lifelong educator with over 35 years of experience. Her career began as an English teacher at East Providence High School in Rhode Island where she eventually was appointed English Department Chair. As an administrator, she focused on the importance of literacy in all academic content, as well as in mentoring teachers and fostering best practices in teaching and learning.
Karen next served as English Department Chair at Durfee High School in Fall River where her role in the District Curriculum Leadership Team afforded numerous experiences in training and presenting best practices for Differentiated Instruction, Language Based Classrooms and English Language Learners. The opportunity to join the administration of Westport Community Schools enabled Karen to serve as assistant principal at the elementary and secondary level and as ELA Curriculum Coordinator for grades k through 12. In this curriculum position Karen worked to develop articulation of curriculum through teacher led teams ensuring continuity of teaching, learning and assessment. As the district teacher Induction coordinator, Karen taught a graduate course to all first and second year teachers and found it very rewarding to mentor and support the teachers through those first, often challenging years. Karen continues to follow her passion to support and mentor teachers through facilitation of the SEI course and leading professional development initiatives that enhance teacher effectiveness and result in student growth.
William Simmons, M.Ed.
Bill Simmons has over three decades of experience in education, working both as a teacher and administrator. Bill began his career as a special educator in the Windsor, CT school district. Following that experience, he worked as a special education teacher at the Walker School in Needham, MA, a school for students with behavioral and emotional challenges.
Bill also worked in New York State where he held positions as a special educator (K-12), general education teacher, and school principal. Bill established set up the first K-12 special education program at Owen D. Young Central School District in Van Hornesville, NY. He was responsible for designing the overall physical structure of the space, hiring staff, identifying students targeted for programming, and establishing a special education committee for the district.
Bill worked for the Oneida City School District (Oneida, NY), where he served as special educator, grade three teacher, and principal. While teaching in Oneida, he developed a fully inclusive instructional program linking the general and special education populations. The grade 3 team taught collaboratively to develop academic programming. The teaching team often presented workshops and conducted staff development in New York State on collaboration/inclusion.
For 18 years, Bill served as elementary school principal at North Broad Street School in Oneida, NY.
He led the implementation of a school-wide inclusive model to improve delivery of remedial services, coordinated and integrated a mentor program with students from Colgate University, and introduced conflict resolution strategies with students at the school. The school was awarded the New York State Pathfinder Award, recognizing North Broad Street School as one of 24 elementary schools in New York State to make the greatest improvements/gains on state assessments. In 2016, the school was identified by Syracuse University as a consistently high performing/low income elementary school.
Since retiring Bill has been working for Ribas Associates and filling temporary appointments as a special education director.
Bill received a B.S in Special Education from the University of Connecticut and a M.Ed. in Educational Administration from the University of New Hampshire.
Cindy Crimmin, Ph.D.
Cindy Crimmin has served in both public and private schools for more than 35 years. Beginning as a bilingual Ell and Science teacher in the Boston Public Schools at the middle school level, she has taught Spanish at all levels from early elementary to high school Advanced Placement and was a teacher of English language learners. Her strong interest in curricular design and in improving teaching and learning across the grades prompted her to complete a Ph. D. in Educational Administration at Boston College. That experience led her into administration, where she worked in curriculum leadership at the central office and served as an elementary principal in Watertown and Weston. In each role, Cindy always saw herself primarily as a teacher.
Throughout her career, Cindy's greatest passion has been to encourage student ownership of the learning. A life-long learner herself, she believes that the role of teachers is to give students an understanding of the important ideas and facts that underlie academic disciplines. Equally important are the skills to learn on their own and the belief that their voices matter. Only teachers who are willing to then step back as true "guides on the side" are able to give their students the space and confidence they need to think creatively. It is in that creativity that learning becomes the joy it should be. Finding that joy for her students and for herself continues to drive all that Cindy does.
Deborah Brady, Ph.D.
With over thirty years in public and private education, Debby Brady has had experience both as a teacher and administrator. Deb has served as an Assistant Superintendent in two districts, a college teacher and director of a writing/learning center, a secondary reading and English teacher. In addition, Deb has served as a Director of a Learning Center at Dean College, and as an adjunct professor at Lesley College, Assumption College, Worcester State College, and Fitchburg State College where she taught both graduate and undergraduate courses in curriculum, reading, literacy, and writing. Deborah earned her doctorate at Lesley in educational studies where her research focused on the impact of a standards-based curriculum on teaching, learning and assessment. Her special areas of interest include curriculum assessment, development, and improvement; instructional leadership; assessment and the use of data that improves instruction and student achievement; building the capacity of a district through collaborative work within professional learning communities, data teams, and administrator collaboration; writing and its assessment; and literacy.
Lyndsey Nunes, M.Ed., BCBA
Lyndsey is a special education consultant who services central and western MA districts. She has 9 years of experience working with students with disabilities ages 8-22 in both home and school settings. She has worked in both private and public schools as a special education classroom assistant, a vocational coordinator, a special education teacher, a behavior analyst, and a life skills teacher. In addition to her work with Ribas Associates, she works for Westfield State University as their Inclusive Concurrent Enrollment Coordinator. In that role she works with students ages 18-22 from Agawam, Amherst, Chicopee, Gateway Regional, Hampden Charter School of Science, Ludlow, Southwick-Tolland, and Westfield Public Schools. Lyndsey has spoken on topics such as inclusive postsecondary education programs for students with intellectual and developmental disabilities, autism, vocational and alternative school programs, special education transition, computer-assisted instruction, and stimulus equivalence. Lyndsey has two Masters Degrees from Simmons College, one in Severe Special Needs and one in Behavioral Analysis. She is an ABD level doctoral student at the University of Massachusetts Amherst focusing her dissertation research on the development and enhancement of self-determination skills of students enrolled in inclusive postsecondary education programs in Massachusetts.
Kaitlin Torossian, M.A.
Kaitlin Torossian has a Bachelor's in Social Studies Education, and a Master's degree in Curriculum and Instruction from UCONN. She completed her Educational Leadership program at Southern Connecticut State University. She is Professional Developer for Boston Public Schools. In Boston she works as a Program Supervisor for licensure in the areas of Moderate Disabilities and English as a Second Language. She also provides monthly professional development to Boston's group of New Teacher Developers. For Ribas Associates she provides training to administrators and teachers. She has worked with urban, suburban, and rural Prek-12 districts as well as Technical Vocational and Agricultural High Schools. Previous to these roles, she served as a teacher for nine years, both in Massachusetts and in her home state of Connecticut.
Barbara Cataldo, Ph.D.
Dr. Cataldo has worked in the field of education for 35 years, serving in both public and private schools. She taught for sixteen years prior to transitioning to the central office and has been a Special Education Coordinator and Special Education Director. During the last decade she has been both an Assistant Superintendent and Superintendent. Her experience in the public schools includes districts ranging from urban to suburban. In her last position as Superintendent, her district received national recognition for their high performance.
Dr. Cataldo gained a reputation for revamping special education departments, employing cost saving measures while increasing service delivery to students. She wrote curriculum to assist adolescents with executive functioning needs and created technology plans to assist special education students with learning. She has trained teachers in the area of team teaching and offered training for paraprofessionals and substitute teachers. Reading is a primary focus for Dr. Cataldo. She has given workshops on reading development and comprehension both at the local and national level.
Dr. Cataldo has served in numerous roles supporting the field of education. She has been Chair of the Board for South Shore Educational Collaborative, a member of the Professional Development Committee for the Massachusetts Association of School Superintendents, and worked with the Bi-Co Collaborative. Additionally, she has been a Wilson Language Trainer for seventeen years, a speaker for Understanding Our Differences, an adjunct instructor in the area of assessment, an independent presenter and special education advocate. Dr. Cataldo values the benefits of collaborative relationships between schools and school boards, faculties, and parents.
Jalene Tamerat, Ed.D.
Dr. Jalene Tamerat is the Dean of the Charles Sposato Graduate School of
Education, a practice-based master's program for aspiring teachers in the
Boston area. Prior to coming to Sposato, Jalene* worked for three years as
the Director of New Teacher Development in Boston Public Schools, where she
oversaw induction and licensure programs for novice teachers. Jalene has
served as adjunct faculty at Boston University, teaching methods courses to
early career educators as well as graduate-level courses in adolescent
development. She began her career in education in 2003 as a classroom
educator in BPS, teaching core subjects such as science, mathematics and
social studies at the middle school level. Jalene has published research
and led professional development on various topics in education, such as
critical consciousness development, global competence education, and
anti-racism for educators. She is a co-author of the book *Instructional
Practices that Maximize Student Achievement: For Teachers, By Teachers*.
Jalene holds an Ed.D. from Boston University, an Ed.M. from Harvard
University, an M.A.T. from Emmanuel College, and a B.A. from the University
of Massachusetts Amherst.
Jennifer Antos Deane, Ph.D.
Jenny Deane has a Ph.D. from Boston College in Curriculum and Instruction with an emphasis on math and literacy education in the elementary and middle school classroom. She was a teacher in Braintree, MA, where she was chosen as Teacher of the Year. She was also a classroom teacher in the North Reading, MA, and Needham, MA, Public Schools. She presently works as a mathematics resource teacher in the Needham Public Schools. Jenny has been influential in developing materials and training teachers to extend and remediate mathematics teaching. She also assists teachers with integrating mathematics and literacy. Her publications include the article "Daily Journals Connect Mathematics to Real Life Mathematics Teaching in the Middle School," the Journal of Mathematics Teaching in the Middle School, and she is a co-author of the book, Instructional Practices That Maximize Student Achievement: For Teachers, by Teachers, in which her particular areas of focus are differentiated instruction, mathematics specific pedagogy and literacy-specific pedagogy.
Ailis Kiernan
Ailis Kiernan began her educational career teaching in an immersion model bilingual program at the American School of Asuncion in Paraguay, South America. While there, Ailis taught kindergarten, third grade, and middle school math. She was chosen to lead the K-12 teacher team in the development of the school's first ESL support curriculum.
Upon her return to the United States, Ailis continued to work as a teacher while attending Suffolk University Law School evening program. She earned her license to practice law in 1999 and worked as a legal consultant before returning to the classroom as a Boston Public Schools (BPS) 6th grade English Teacher. As a BPS educator, she held a variety of positions. Ailis was a classroom teacher for fifteen years. She later worked as Boston's district director for the Advanced Work Class Program (AWC) and AVID (A College Readiness Program). In this role, she oversaw the curriculum and implementation of these programs in more than forty Boston Public Schools. One of her responsibilities was to provide district-wide professional development on topics such as critical reading, analytical writing, culturally relevant teaching and the inquiry-based classrooms.
Currently, Ailis has joined the BPS Recruitment, Cultivation and Diversity Team as a New Teacher Developer. The teachers she supports are candidates for ESL, Moderate Disabilities and/or Elementary Licensure. She observes the new teachers and provides feedback on their lessons. As an observer, Ailis wants to see that the teachers' lessons are rigorous, relevant, and challenging for all of the students. She supports her mentees in creating and implementing lessons with high expectations and differentiation so that every student is engaged and successful in meeting those expectations.